Escaped Manchester prisoner back behind bars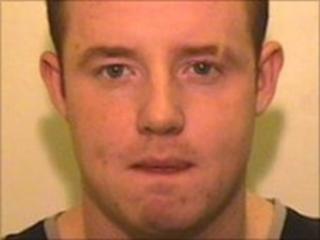 A prisoner from Manchester, on the run since 1 April after absconding from day release, has been caught.
David Patmore, 26, from Blackley, was discovered at a house in Whitefield following a tip-off to police.
Patmore, who was sentenced to 16 years for armed robbery in 2004, had been on a day's release from HMP Sudbury, Derbyshire, when he absconded.
He had been allowed to visit a house in Stretford, but failed to reappear. The BBC's Crimewatch featured the escape.