Roof fall boy plays footy with Stoke City FC defender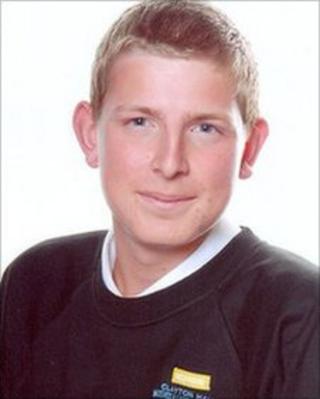 A 16-year-old boy from Staffordshire who suffered 10 skull fractures falling through a school roof has recovered enough to play football.
Lifelong Stoke City Football Club fan Thomas Buckett fell through a skylight of Clayton Hall Business and Language College, Newcastle-under-Lyme, in May.
Stoke defender Andy Wilkinson visited Thomas in hospital and promised to have a kick-about with him when he was well.
Thomas surprised him with a speedy recovery and the pair played last week.
The club said doctors had told the family they had never seen anyone with such severe head injuries survive.