Turnover at Eglinton firm up 50%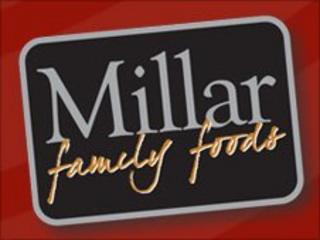 Turnover at a company which makes sausage rolls and pies in Londonderry has risen to £1m in the last year.
Millar Family Foods, part of the Millar Savoury Foods brand based in Eglinton, said the rise represented an increase of 50% since June 2009.
The company supplies a number of supermarket chains, including Asda, Dunnes Stores, Tesco and Sainsbury's.
The company was founded in 1969, evolving from an original family business established in the 1920s, and now employs 50 people.
Clarke Millar, commercial director with Millar Savoury Foods, said everyone at the "family owned and managed business" was "incredibly proud".
"Traditionally a highly competitive market, Millar Savoury Foods has overcome competition from long-established brands that have previously had a strong foothold in the market, to have our range of locally-made products made available to a huge number of consumers," he said.
The company also makes Mulligan's and Millfarm products. It also has a contract with chef Paul Rankin to make Rankin Selection Pies.