Renfrewshire Council in deal to tackle crime cash firms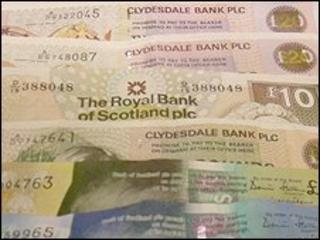 An agreement aimed at preventing firms run by criminals winning council contracts has been signed by police and officials in Renfrewshire.
Under the deal, police will inform Renfrewshire Council if companies tendering for contracts are used to launder money.
This will allow officials to sift-out firms run by or linked with criminals.
Justice Secretary Kenny MacAskill said the deal would hit firms which were "fronts" for gangsters' "dirty money".
Asst Ch Con George Hamilton said the agreement was part of wider moves to tackle serious and organised crime.
"This information sharing protocol with Renfrewshire Council is a further strong warning to serious organised criminals that we will disrupt and dismantle their crooked organisations," he said.
"Strathclyde Police is determined to make a long-term impact in stopping lucrative contracts being awarded to those involved in or associated with serious and organised crime.
"We want to hit the criminals where it hurts - and that's by removing their money."