Plymouth City Council spends £6m on agency staff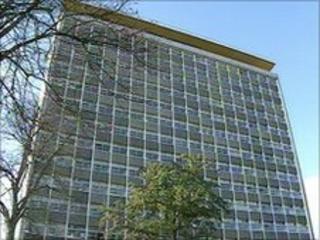 Agency workers are costing Plymouth City Council up to £6m each year, a Freedom of Information Act (FOI) request has revealed.
The request, by BBC Devon, shows more than £1m has been spent in 2010 alone, hiring on average 240 staff each month.
Ian Bowyer from Plymouth City Council (PCC) said agency staff were cost effective and helped the council to have a "modern, flexible workforce".
The GMB union said it was working with the council to reduce the costs.
Stuart Fagin from GMB said: "The number does look big, and we keep it under review, but it's not excessive when you compare it against the wage bill.
"Agency staff should only be used when there's a reduction in staff and they shouldn't be used in posts where someone could be permanent.
"The reality is, that because the council does many different things there is some need to use agency staff, although the debate is for how long agency staff are used."
The FOI request revealed that in 2009 PCC spent £5,848,047 on agency staff compared to £6,520,002 in 2008.
'Special projects'
This year £1,079,941 has so far been spent, employing about 240 temporary staff for each calendar month.
Mr Bowyer, the councillor in charge of PCC's budget, said: "The cost of agency staff represents about 2.5% of our total wage bill and agency staff do not receive paid annual leave or pension contributions.
"We do have areas where we have a traditionally high turn-over of staff and it does prove very cost affective to use agency staff in those areas.
"And when we take on special projects, which may only work for a few weeks, we try to bring in professional temporary staff that can help us with their specialist expertise to deliver the project to Plymouth."