Man accused in £40m Graff jewel raid to face retrial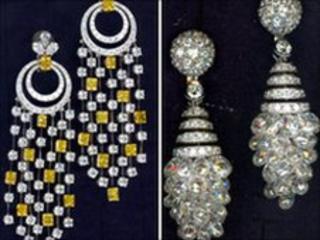 A man accused of taking part in a £40m jewellery raid at Graff jewellers in central London will face a retrial.
Craig Calderwood, 27,of no fixed address, has been charged with conspiracy to rob and two charges of possessing firearms.
The retrial on 7 February 2011 at Woolwich Crown Court comes after a jury was unable to reach a verdict.
The jury found Aman Kassaye, Thomas Thomas, Solomun Beyene and Clinton Mogg guilty of the raid in August last year.
Kassaye, 25, of Battersea, south London, Thomas Thomas, 46 of East Finchley, north London, Beyene, 25, of St John's Wood, and Mogg, 43, of Bournemouth, were convicted of conspiracy to rob at Woolwich Crown Court.
Kassaye, the plot's mastermind, was also convicted of possessing a firearm.
A £1m reward remains in place for information leading to the recovery of the 43 pieces.