Marine life featured on Jersey stamp set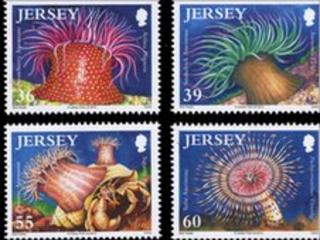 The secrets of Jersey's sea life are featured in a set of postage stamps.
Previous stamps feature coastline landmarks, but Jersey Post has issued stamps which feature Anemones found below the coastal waters.
Melanie Gouzinis, Jersey Post's philatelic researcher said: "Our shoreline is home to a variety of spectacular marine life that we so often take for granted."
The stamps feature artwork by local artists Nick Parlett.
Ms Gouzinis said: "Our latest stamp issue captures the full beauty of these fascinating creatures which can often be seen at low tide or by sub aqua divers who are able to reach the overhangs and rock walls where they establish themselves."