Police concerned for missing Fowey friends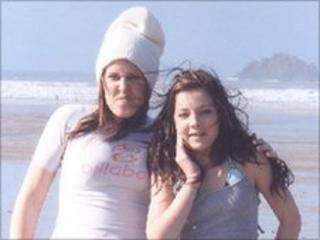 Police say they are growing concerned for the safety of two friends from Fowey who have been missing for a week after walking out of school.
Isabelle Bean and Roxanne Barron, both 15, walked out of Fowey Community College at about 1000 BST on 30 June.
Isabelle is 5ft 11in tall with brown hair and was wearing leggings and a white hoodie. Roxanne is about 5ft 2in tall and was wearing a cream vest.
Police said they could be in Bude, Braunton or Plymouth.
Acting Insp Ian Drummond-Smith said: "We are becoming increasingly concerned.
Facebook access
"They have gone missing before, but have never been gone this long before. We are keen to find them as soon as possible."
He added that Isabelle Bean's Facebook account on the internet had been accessed within the last 48 hours but that no messages had been left.
The girls' parents and friends said they had not had contact with either of them since they went missing.
Isabelle Bean's mother, Amanda, said that the college contacted her after the girls could not be found.
She said that, despite the support she had had from people involved in the case, she was still anxious to hear from her daughter.
She said: "I'm holding myself together and trying to keep a philosophy of 'stay calm and carry on' at the moment, but I can't describe the anxiety I have."