Job creation top priority, says OECD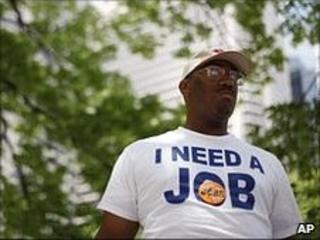 Unemployment in rich economies may have peaked, but 17 million new jobs were needed to return to pre-crisis employment levels, a group has said.
The Organisation for Economic Co-operation and Development (OECD) said job creation had "to be a top priority for governments".
Creating jobs at the same time as cutting deficits was "a daunting challenge", the group added.
It said there was a risk that millions may lose touch with the labour market.
"High joblessness as the new normal can not be accepted and has to be tackled by a comprehensive policy strategy," OECD secretary general Angel Gurria said.
Maintaining support
Of the 17 million jobs that have been shed during the downturn, 10 million have been lost in the US, the group of 31 developed nations said.
In Spain, which has the highest rate of unemployment in the OECD area at 19.9%, 2.5 million jobs have been lost.
In total, there are 47 million people unemployed in the area, but that number could be 80 million if those who have given up looking for work, or those working part-time but looking for full-time work, are taken into account, the group said.
While acknowledging that governments had to cut budget deficits, and that there had been "signs of [economic] recovery in most countries", the OECD said support for the unemployed must be maintained.
"Governments must resist the temptation to cut benefits or reduce funds for re-employment services to save money in the short term," it added.
The group recommended tax breaks and other subsidies for hiring, together with increased investment in training, particularly for low-skilled workers.
Governments were forced to borrow heavily during the global downturn, and are now focusing on cutting their budget deficits to reduce their overall levels of debt.
To this end, many are making drastic spending cuts to help balance the books, including cutting back some public sector jobs.
This has raised concerns that unemployment levels could rise, which in turn could undermine the recovery.