Colombian 'drugs baron' arrested in Venezuela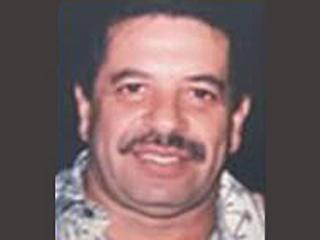 Venezuela's President Hugo Chavez says a suspected Colombian drug baron has been arrested in Caracas and will be extradited to the US.
Carlos Alberto Renteria - also known as Beto - allegedly headed Colombia's Norte del Valle drug cartel.
US authorities accuse him of smuggling 500 tonnes of cocaine to the US in the 1990s.
He has been on a US wanted list since 2004 and a $5m (£3.3m) reward has been offered for his capture.
Correspondents say US and Colombian officials have often accused Mr Chavez's government of allowing Venezuela to become a haven for Colombian drug lords.
However, Venezuela says that so far this year it has deported 10 suspects sought by different countries on drug-related charges.
"We've captured a new drug trafficking boss, Carlos Alberto Renteria, aka 'Beto Renteria,' aka 'the godfather'... we caught him yesterday (Monday) here in Caracas. We're going to send him to... the United States," President Chavez told reporters during a cabinet meeting.
He said Mr Renteria could be extradited as soon as Wednesday.
During its heyday in the 1990s, the Norte del Valle cartel was one of the most powerful in Colombia, believed to have exported more cocaine to the US than any other organisation.
Mr Renteria is believed to be the last remaining leader of the cartel to be captured.