Sheriff of Nottingham's car incident to be investigated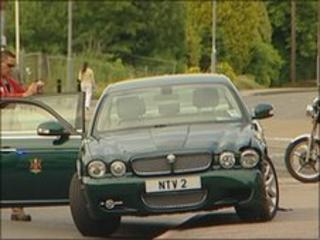 An investigation has begun after a biker was injured after colliding with the Sheriff of Nottingham's official vehicle.
The collision between the Jaguar car and motorbike happened on Somersby Road, close to Plains Road, Woodthorpe, on Tuesday evening.
The 19-year-old rider was taken to Nottingham's Queen's Medical Centre where he remains.
Nottinghamshire Police said the incident would be investigated.
It is not thought the sheriff was in the vehicle when the collision happened.
The 61-year-old driver was not injured, police said.