Ex-NHS London chairman says policy 'politically driven'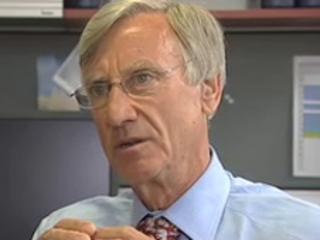 The outgoing chairman of NHS London has said the government's decision to scrap plans for changing the way hospitals and GPs work is "politically driven".
Sir Richard Sykes said halting the "biggest change in healthcare for 50 years" would adversely affect patients.
Health Secretary Andrew Lansley said he had always said he would halt "NHS London's top down review".
Sir Richard quit in May saying his vision had "little in common" with the new coalition government.
Under the original NHS London plan more than 100 polyclinics were to be built across the capital to offer a wider range of services under one roof and several A&E departments were facing the threat of closure.
But the review, which began three years ago, was rejected by the Conservative-led government in order to save £5bn a year by 2016.
'Top down review'
On his last day at work Sir Richard said: "To stop a programme, that was well on its way, that was showing very clear benefits to the quality of healthcare being delivered to patients in London, so my only conclusion to that can be that it was politically driven and not driven on the basis of information.
"This was really, in my opinion, a first class plan. The first one which really had an opportunity to change the healthcare scene in London.
"It's all now come to a grinding halt. So when that happens people are demotivated, things start to fall between the cracks and so by definition who is affected at the end of the day? The patient."
In a statement, Health Secretary Andrew Lansley said: "I have consistently said that I would call a halt to NHS London's top down review.
"The power base is shifting in order to deliver better quality services.
"That means disempowering the top-down hierarchy, so that services are designed around the needs of patients with GPs as commissioners and local authorities."