Job market growth eases in June but still rising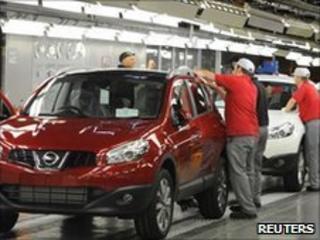 The number of staff appointments grew in June, according to a survey by the Recruitment and Employment Confederation (Rec).
It reported a further strong rise in permanent staff placements, with engineering and construction the most sought after.
However, the pace of growth was the slowest for five months.
Rec said more people were available for permanent and temporary work in June compared with previous months.
The report adds to growing fears about the UK's capacity for employment with the new government expected to cut the number of people employed in the public sector.
Rec's chief executive, Kevin Green, said: "This is an encouraging sign that the jobs market is stable and, in some sectors such as construction and engineering, rapidly growing.
'Knock-on effect'
"However, with the predictions of up to 600,000 job losses in the public sector, it is still too early to tell how much of a knock-on effect this will have on job creation in the private sector."
Bernard Brown, of KPMG, which helped with the research, said he believed some of these jobs could be taken up by private business: "The big challenge will be to transfer as many of these jobs as possible to the private sector through outsourcing and divestment."
The survey of 400 recruitment and employment consultancies comes after reports earlier this week of massive graduate unemployment.
Rec's Mr Green said the challenge of finding work for the near-million young jobseekers younger employees was a major concern: "Youth unemployment is one of the most pressing issues we currently face in the UK and needs to be urgently addressed."