New vision for parks across Ipswich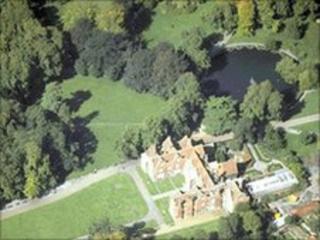 Local people are being given more control over the management of parks in Ipswich following a review aimed at helping to save the council £600,000.
Ipswich Borough Council announced it wants to decentralise the running of the town's parks around Christchurch, Chantry and Holywells.
Management boards for the parks will be encouraged to take more control over running and maintenance.
The boards could also help manage other nearby green spaces.
The council said if people using the parks help run them they will be more responsive to local issues.
'New vision'
The council also hopes the number of events at the parks can be increased, particularly events to encourage a healthier lifestyle.
Inga Lockington, environment portfolio holder for the council, said: "Ipswich has nearly 450 hectares of parks and open spaces - much more than towns of a similar size.
"Our new vision for parks would move them closer to the people who actually enjoy them - residents and visitors.
"We already have management boards for Christchurch and Holywells parks and we want to provide a similar council and community partnership for Chantry Park.
"Our parks, and more importantly the thousands of people who enjoy them, deserve the very best and this is what we aim to achieve.
"We also want to respond positively to requests from many park-users for easier access and more flexibility on park opening times."