Lancashire County Council staff ballot for strike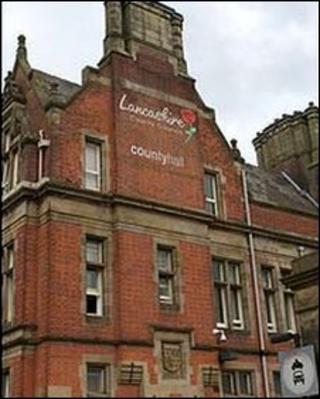 Staff at Lancashire County Council are being balloted for strike action over changes to their pay and conditions.
The union Unison said the council is cutting payments for work at weekends and evenings and scrapping car allowances.
But the council said the changes are part of an equal pay review that all councils were required to carry out.
Carol Mills, director of human resources, said she believed the new terms and conditions were fair.
She said the authority remained a "good employer".
"We are therefore saddened that they have chosen to take this approach," she added.
"This move is not unexpected and we still hope that the unions will reconsider their position."
Carol Lukey, from Unison, said the changes would be "detrimental" and that council workers did not "take industrial action lightly".
"They came into public service because they care about their communities," she said.
"They don't expect high salaries and privileges - but they do expect fairness and to be treated with respect and dignity."
She said the union believed strike option was the only option remaining.
She said school staff will be balloted for action shortly.
If members vote in favour, industrial action could start in early August, with schools following in the new term.