Under-age drinkers sent home from Newquay holiday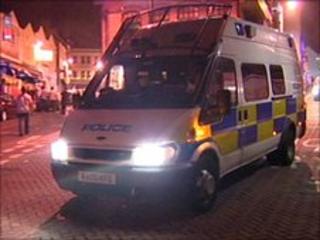 More than 20 under-age drinkers were sent home from Newquay at the weekend, a safety group has confirmed.
The parents of the 21 teenagers, including groups from Bristol and Solihull, were contacted by police and told to collect their children.
The Newquay Safe Partnership - which involves police, councils, businesses and residents - said the work was to promote safety in the town.
Police said they did not call parents "unless it was necessary".
The 21 sent home included a group of five 16-year-old girls from Bristol, a group of four 16-year-olds from Solihull, plus a further six girls from Solihull.
More than 450 cans and bottles of alcohol were also confiscated by police.
The partnership scheme was set up following the deaths of two teenagers in the town in 2009.
It aims to promote "safe, enjoyable and responsible holidays" to young people visiting the seaside town, famous for its nightlife and beaches.