Mold festival fraudster does not have to repay £66,653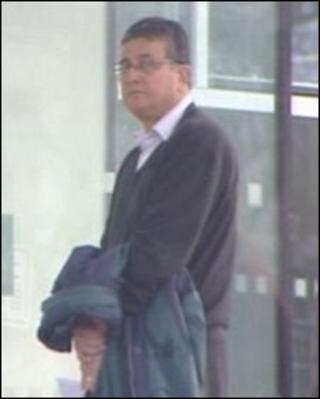 An ex-hotelier who defrauded the Mold Food and Drink Festival out of nearly £67,000 will not have to repay a penny.
Gregory Shankar, 53, was jailed for 15 months in February after admitting stealing from the Flintshire festival, of which he is a former chairman.
A two minute hearing under the Proceeds of Crime Act at Mold Crown Court heard he had no assets.
A £1 confiscation order - which he will not have to repay - was made to allow future compensation to be sought.
The order could come into effect if Shankar comes into money in the future.
A previous hearing was told Shankar, from Mold, Flintshire, used festival funds to prop up his own failing business.
At the time, he owned the Bryn Awel Hotel in Mold, and admitted two fraud charges after taking money from the Mold Hotel and Restaurant Association, which was set up to run the annual festival.
Sentencing judge, Mr Recorder Grenville Perry, said: "During 2007 and 2008 you were chairman of the Mold Hotel and Restaurant Association.
"You abused that position by using the association's funds dishonestly in seeking to prop up your failing hotel business."