Croydon Council accused of allowances 'U-turn'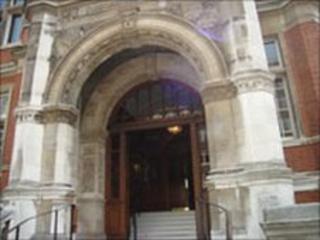 A council decided against plans to give top politicians rises in allowances at a time of a public sector wage freeze.
Conservative-run Croydon Council, in south London, had planned to award all cabinet members a rise.
The decision was finalised last week. But the council says politicians later decided to postpone it for a year.
Croydon council's Labour members say the council performed the U-turn after public "disgust".
As part of the plans, rank and file councillors had been asked to accept a £1,000 cut in allowance, which acts as a salary for elected officials.
But Labour councillor Karen Jewitt said Croydon's committee rubber-stamped a pay rise for senior figures days ago - and says the council only acted after a public outcry.
Leader Mike Fisher was in line for a £12,000 increase.
Ms Jewitt said: "They had every intention of putting these pay rises through.
"All they have done is back down in the face of public disgust - it's an absolute U-turn.
"They were bringing it to committee just days ago and they are now expecting us to believe they've suddenly changed their minds?"
She added: "I don't have a problem with having a £1,000 pay cut myself in times like this but awarding themselves pay rises is unbelievable."
In a statement on Tuesday morning the council stood by the rises, but it later issued a second statement.
Increase 'on paper'
In it Mike Fisher, council leader, said: "It was decided last week that allowances for most councillors would be reduced.
"On paper a small number of councillors are eligible for increases.
"However, we had already agreed that nobody will actually take any increase this year - it is only an increase on paper."
In June the government announced a two-year pay freeze for all public sector employees earning more than £21,000 a year.