Prisoner loses phone warning case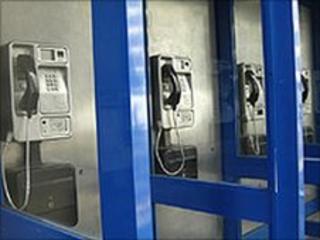 A man serving a total of 21 years in jail for assault and robbery has lost a human rights challenge over a warning message on calls made by prisoners.
Stewart Potter, 46, originally won his case at the Court of Session in 2007, claiming the messages breached his human rights.
Appeal judges overturned the ruling and sent it back to the Court of Session.
On Tuesday, Lord Matthews said there was "a pressing social need" for the warning message.
Potter, from Yoker, Glasgow, had complained that each time he made a call from prison it was preceded by the message: "This call originates from a Scottish prison. It will be logged and may be recorded and/or monitored. If you do not wish to accept this call, please hang up."
He claimed that the message was "a horrible thing" to be hearing as it was a reminder of his situation and it should be declared contrary to provisions of the European Convention on Human Rights (ECHR) and unlawful.
At the Court of Session in March 2007, Lord Glennie agreed, but his decision was appealed by Scottish ministers.
Later that year, the Lord President, Lord Hamilton, said the ruling was "premature" and should be reconsidered.
At the Court of Session in Edinburgh on Tuesday, Lord Matthews said that if there was interference with his rights under article eight of the ECHR, which provides the right to respect for private and family life, home and correspondence, it was "marginal at best" and proportionate.
Call option
The judge said: "The suggestion that the message acts as a reminder either to him or to the recipient of the call that he is in prison is entirely baseless in my opinion.
"This is not a reminder of some long-forgotten event. The prisoner cannot but be aware during every waking hour where he is and I find it difficult to envisage that at least for the most part, his family and friends do not know where he is.
"If there are other people whom he wishes to contact, who do not know that he is prison, he has the option of writing to them or making arrangements for someone else to answer the phone in the first instance."
Lord Matthews also said he was impressed with testimony from a former Women's Aid worker who said she was aware of prisoners making unwanted calls to the victims of their violence and domestic abuse.
The message attached to the call let the women know who it was from and gave them a brief window to decide whether they wanted to take it.
The judge said the evidence led for Potter, who is in Shotts prison in Lanarkshire, and the submissions made on his behalf looked at the problem only from his point of view.