Neet problem 'may be worse than previously thought'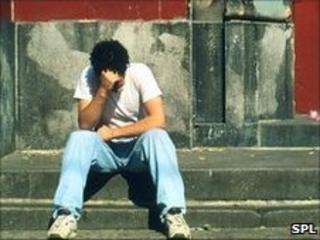 More teenagers in England may be out of education, training or work (Neet) and for longer periods than previously thought, a study has suggested.
An Audit Commission study of 10 areas suggested that one-in-four 16- to 18-year-olds were categorised as Neets at some point in a two-year period.
Of those - dubbed 'forgotten teens' in the report - 43% were Neets for at least six months.
Annual official figures suggest about 10% of 16 to 18-year-olds are Neets.
The Audit Commission report: Against the Odds - Re-engaging Young People in Education, Employment or Training, claims to have looked more deeply into the issue than any previous study.
It analyses the records of 24,000 young people in 10 different areas between 2007 and 2009.
Chairman of the Audit Commission, Michael O'Higgins, said: "Young people should be the future, but tens of thousands are at risk.
"After age 18 they could drift into unemployed, unqualified and untrained adulthood."
The report warned that the 10% who were not in education, employment or training for more than six months were at risk of falling into long-term joblessness, ill-health and criminality.
If the study areas were representative of the national situation, that would translates to about 85,000 young people across England, the report says.
Intervention
The £8.7bn set aside for training rarely reaches the most disadvantaged teenagers, the report says.
Being out of school and work is often linked with other social issues such as being in care, teenage parenthood and homelessness, it adds.
Teenagers out of education and employment are often the sons or daughters of parents who have themselves dropped out of school early.
The report calls for councils to get to grips with the needs of their local teenagers and said funding should be targeted in a better way.
It also calls for intervention to support under-16s at risk of dropping out of school, and better schemes to encourage young people into training or work.