Four non-dom peers leaving Lords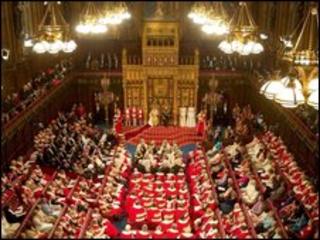 Four members of the House of Lords have given up their seats to hold on to their non-dom tax status, it has been revealed.
Lord Bagri this morning became the third Conservative, following former party treasurer Lord McAlpine and donor Lord Laidlaw of Rothiemay.
Cross-bencher Baroness Dunn informed the Lords authorities last week that she was leaving the House.
It is now a requirement for peers to pay tax on worldwide earnings.
A measure to ban non-doms - who do not pay UK tax on overseas income - from sitting in Parliament was part of the Constitutional Reform and Governance Act, which was passed earlier this year with cross-party support.
A three-month period during which peers could instead permanently exclude themselves from the Lords expires on Wednesday.
Conservative Party deputy chairman Lord Ashcroft announced earlier this year that he was giving up his non-dom status, as did Labour donor Lord Paul.
A Lords spokesman said that Lord Bagri, Baroness Dunn, Lord Laidlaw and Lord McAlpine had so far written to the Clerk of the Parliaments, Michael Pownall, to give up their membership.