Online holiday scams are growing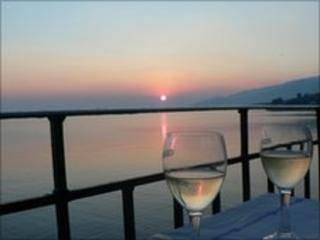 A growing number of scams are targeting holidaymakers who book their trips on the internet, prompting a safety campaign.
Some websites masquerade as genuine travel operators in an attempt to gather people's credit card details.
Others are bogus links from official sites which are activated when computer users fail to update their anti-virus security.
The onus is on computer users to ensure they are protected.
Tricks
Some scam websites use images and other material copied from reputable sites in order to attract holidaymakers, although they are often quickly shut down.
Get Safe Online, a government-backed campaign, is urging people to check that the websites into which they are inputting their payment details are secure.
It is also calling on holidaymakers to check that firms include contact details and are members of a trade association.
The group said its research had found one in three internet users failed to authenticate the travel provider they were booking a holiday with.
It is suggesting a culture change, with people taking more time over booking a holiday, to ensure it is authentic, especially with holiday deals or villa rentals.
"Fraudsters recognise this and play on people's desires - we get caught up in the excitement of a bargain dream holiday and cautiousness goes out of the window," said Tony Neate, managing director of Get Safe Online.
"When things do not start to add up, that is when you really need to do your research."
He also said that there was a growing problem of bogus sites being linked from authentic travel operators.
These can kick in when people fall behind on security updates and have a number of tabs open on an internet page.
The responsibility for ensuring these are kept at bay lies with the computer user, not the operators of the authentic website from which the bogus website is linked.