Odours 'no threat' at Cambridgeshire clean-up site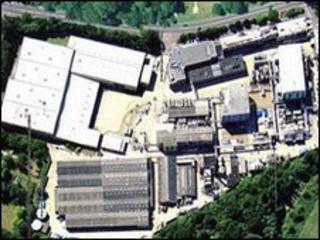 Odours from a former Cambridgeshire chemical factory undergoing decontamination are unlikely to be a threat to people, a report has said.
The Health Protection Agency (HPA) has been taking daily air quality samples from the Bayer Cropscience site at Hauxton since March.
Compounds from decontamination or from a deodourising system, are unlikely to pose a health risk, the HPA said.
The site produced agrochemicals including pesticides and herbicides.
Digging up contaminated soil releases odours previously trapped underground.
Minimising nuisance
The Environment Agency and South Cambridgeshire District Council are working with the contractor (Vertase) to limit the impact of these odours on neighbouring villages.
Sue Ellington, environmental services portfolio holder at South Cambridgeshire District Council, said: "We're continuing to talk to local people about any concerns they have and answer their questions about the work going on at the site.
"We will keep on updating people as the work progresses and take all steps to minimise the effects on the local community."
Kevin Rutterford, from the Environment Agency, said: "The Health Protection Agency is doing a very thorough job of analysing the results from the air quality monitoring.
"Everyone involved with the site is working hard to minimise the nuisance odours caused by the clean-up work, but to safeguard our environment into the future, this work must be carried out now."