New Ullapool community helipad put to test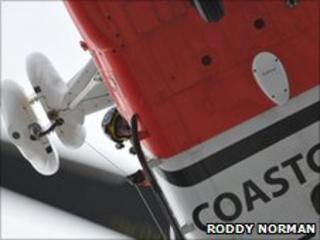 A new emergency helicopter landing pad near Ullapool has been completed and made available to coastguard and air ambulance crews.
The Maritime and Coastguard Agency (MCA) has carried out tests of the pad using a Stornoway-based aircraft.
Lochbroom Community Council raised funds to build the site and equipped it with lights able to stand up to high winds and bad weather.
It has been estimated it will be used 12 times a year on average.
One of the aims of constructing the landing area was to give ambulance crews a fixed point to go to for meeting helicopters, clearing up any confusion over a rendezvous.