Driver threatened with gun during hi-jacking robbery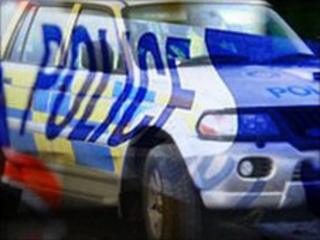 A parcel delivery driver has been threatened with a gun during a hi-jacking and robbery in Holywood in County Down.
A man got into his van in Hibernia Street shortly before 1600 BST on Monday.
The driver was then ordered to drive to Humber Court in the Dee Street area of east Belfast.
A group of men removed parcels from the back of the van into a white old-shaped Mazda before driving off.
The driver was then told to wait 10 minutes before contacting anyone.
Meanwhile a white transit van has been hijacked by two men armed with a knife on the Broadway roundabout in west Belfast.
Two men in a red Volkswage Passat stopped the van at about 0730 GMT on Monday morning.
The pair smashed its windscreen and threatend the occupants who ran off. The men then drove off in the van.
Both vehicles were later found abandoned in Louden Street in west Belfast.