Berkshire reservoir homes plan to go to public inquiry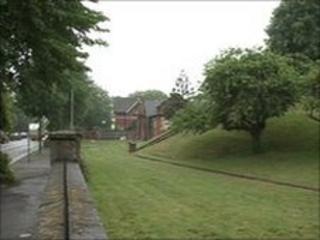 A public inquiry will be held into controversial plans to build almost 100 new homes at a Berkshire reservoir.
Thames Water has lodged an appeal after a revised bid for Reading's Bath Road site, which it wants to sell to developers, was rejected last October.
Opponents said the 5.4 acre (2.2 hectare) underground reservoir, was a "green lung" for the town.
The matter will go to a public inquiry in November with a government planning inspector making the final decision.
Mel Woodward, from the Save the Bath Road Reservoir Group, said: "We are disappointed but not surprised by Thames Water's decision to appeal.
"The council gave them the opportunity to take a step back, think of their customers, their reputation and their duty to the environment, and come back with something appropriate and sympathetic for the site.
"Instead, they decided to plough ahead arrogantly and appeal, which shows that public opinion and the environment are still of no importance to them whatsoever."
'Listened to people'
The group said it wants Thames Water to turn the area into an educational resource for local schools and that the vegetation covering the underground reservoir, which is closed to the public, is a haven for wildlife such as deer, foxes and badgers.
Councillors listed 12 reasons when they threw out the revised plans last year which included worries the development would have had a detrimental impact on wildlife.
But Thames Water, which first submitted an application in 2008, said it had made compromises in the new proposal.
In a statement the firm added: "Our planning application was recommended by the council's professional advisors.
"We have listened to local people and made some changes, just not all the things they wanted [some of which, like retaining embankments, were physically impossible].
"We think the best way ahead, is for both sides to present their case to a public inquiry and see what an independent Inspector recommends."