Oxfordshire school building plans cancelled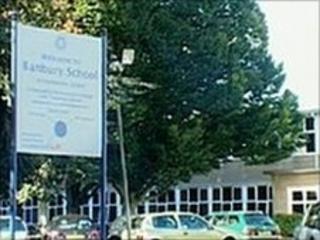 Plans to rebuild four schools in Oxfordshire have been scrapped by the government.
Cheney School in Oxford, Larkmead School in Abingdon, Iffley Mead in Oxford and Banbury School are the first to be affected.
Principal of Banbury School, Dr Fiona Hammans, said she was "disappointed, but not surprised".
They were due to share £60m, but the government said 719 school revamps in England would not go ahead.
'Creaking'
Education Secretary Michael Gove has been reviewing Labour's Building Schools for the Future (BSF) scheme since the election.
Dr Hammans said some of her buildings desperately needed investment.
She said: "We have seven different buildings of different maturity and some of them are creaking at the seams.
"BSF would have been a gift, however, if that's not going to be the case then there are likely to be other capital investment schemes.
"We'll be pursuing those, along with local government and we will probably have a look at the private sector too."
A total of 43 schools across Oxfordshire will not receive funding for refurbishment as a result of the cancelled scheme.