£50m library opens at Queens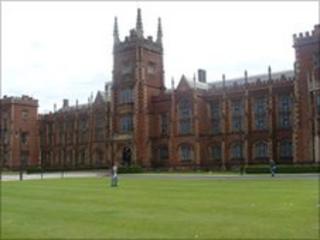 A new £50m library at Queen's University has been officially opened.
The McClay Library was opened by Nobel laureate Seamus Heaney.
The Vice Chancellor of Queen's, Professor Peter Gregson said it marks the next step in the university's development.
"It's been designed in partnership Between Boston and Belfast, constructed here in NI so it's a truly international partnership," he said.
"It has brought about a change in the way students work and it is the intellectual heart of the university."