Anger as swimming pool windows covered up at Darlaston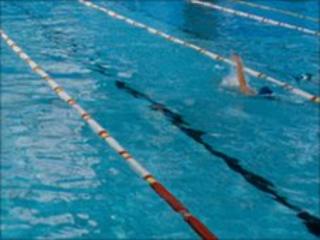 People in the Black Country are angry that windows at a public baths have been covered up because some people do not want to be seen swimming.
Walsall Council has put film over windows at Darlaston Leisure Centre's windows after groups, including Muslim women, complained.
Other swimmers are angry that the pool has now lost its "pleasant views and open air feel".
But Walsall Council said the changes were simply a minor adjustment.
Cataract operation
Pauline Poole, a retired legal secretary of Willenhall, Walsall, said she was angry because the council had not given anyone the chance to discuss it first.
"The way it has been dealt with has been very high-handed, and all at the request of a few people," she said.
"It had lovely views before, now it is like before I had my cataract operation done - a cloudy effect."
Councillor Anthony Harris, Walsall Council cabinet member for leisure and culture, said: "The same measures were taken at Bloxwich Leisure Centre around 10 years ago, in response to requests from the community there.
"It's a shame that such minor adjustments, aimed at encouraging more people to enjoy a healthy pastime, have provoked such a negative response."