Pay rise for politicians at Newham and Croydon Councils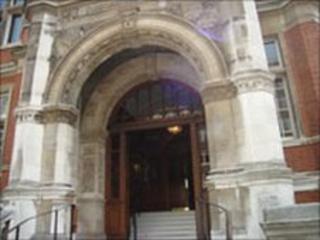 Politicians at two London councils are being offered significant pay rises despite salary freezes across the public sector, BBC London has learned.
Some 30 councils across the city have frozen or reduced pay packets for leading councillors.
But both Croydon and Newham are offering significant pay boosts to their leading members.
Both councils claimed they were acting to bring their pay in line with an independent panel's recommendations.
In June the government announced a two-year pay freeze for all public sector employees earning more than £21,000 a year.
But at Croydon Council in south London the leader's salary is due to rise from £41,434 last year to almost £48,000 this year and by another £6,000 in the run-up to 2014.
The deputy leader and cabinet members will also see pay rises - despite rank and file councillors having their pay gradually reduced.
The council is believed to be facing £70m of cuts to public services or tax rises over the next four years.
Matthew Elliott, chief executive of the Taxpayer's Alliance, said: "For the leader of Croydon Council to take that kind of pay rise at any time would be bad enough.
"Given the current situation in the country that really is an egregious rise to get now."
He continued: "Local taxpayers will be incensed that this is happening.
"Council tax has doubled in 10 years and services have not improved - yet we have seen salaries rise and rise. It's quite unbelievable."
'Increased responsibility'
A Croydon Council statement said: "Overall, allowances paid to councillors will see the cost of the scheme reduce by more than £50,000.
"The increase in the leader's allowance reflects the changes to this role - which now takes on far more individual responsibility for decisions and spending.
"However, in order to minimise the impact of any changes, councillors will be recommending that the changes are phased in over two years."
In Newham the directly elected mayor's salary increased from £78,844 to £81,029 this year.
A Newham Council spokesman said: "The increase was made following recommendations from the independent London Councils panel on remuneration for elected mayors.
"There has been no change to the allowance paid to councillors."