Arrest over Essex town nightclub arson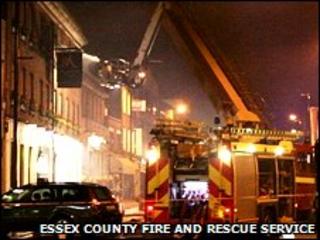 A man has been arrested on suspicion of arson by police investigating a fire in an Essex nightclub last year.
Eleven fire crews were called to the The Sugar Hut club, on the High Street in Brentwood, on 13 September. Staff had been preparing to open the club.
A large section of the 500-year-old building and roof were damaged by the fire.
A 24-year-old man from the Chelmsford area was arrested and released on bail until 8 November.