Perth technology investor Braveheart cuts losses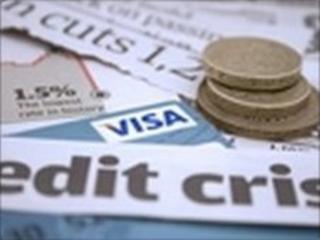 A Perth-based investment house has announced reduced losses, as it seeks to broaden its base and invest in university research spin-offs.
Technology specialist Braveheart Investment Group has expanded over the past year through the acquisition of Yorkshire-based Viking Fund Managers.
According to its annual results, that helped cut losses before tax from £1.26m in 2008 to £767,000 in 2009.
The company said it aimed to continue to expand throughout the UK.
However, there has been a warning from chairman Garry Watson that there is a "demanding" year ahead, with uncertainty coming from sovereign debt problems in the European Union.
Specialist fund
Braveheart Investment Group has exclusive deals with both Strathclyde and Aberdeen universities, with a specialist fund for commercialising intellectual property that emerges from research.
It made its first investments through Strathclyde Innovation Fund, with more prospects coming forward.
An investment in a spin-out company from Aberdeen University is also expected within six months.
There has been an admission from Braveheart that its previous business model relied too heavily on income from client investment, making it difficult to cover the costs of managing its own portfolio when the downturn led to a fall in investor activity.
Three years after listing on the Alternative Investment Market, it is now widening its income sources, and seeking to broaden its geographical base throughout the UK.
Chief executive Geoffrey Thomson told shareholders: "We deal principally with early stage technology companies and these types of businesses take time to mature and generate returns for shareholders. Inevitably, the lemons ripen before the pears and this means that losses are shown before gains materialise.
"After three years, our portfolio is maturing in line with expectation and we expect that, subject to the market being receptive, we will be realising a number of investments over the next two years and that shareholders will be pleased with the results."
He said Braveheart was taking a conservative view.
"In everyday terms, this has meant concentrating on our key portfolio assets, controlling costs, managing our cash wisely, seeking out opportunities for growth and integrating the acquisition we made last year," Mr Thomson said.
"In time we plan to build three brands in the market, split into private client investment management, fund management and management advisory services. We can see significant potential for growth in all of these areas."