Devon school rebuild projects cancelled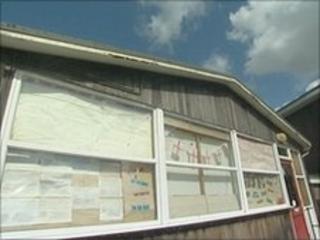 Projects to rebuilt or refit seven schools in Devon have been cancelled.
Education Secretary Michael Gove said parts of Labour's Building Schools for the Future scheme was not to go ahead.
In the Devon County Council area, it will mean the stop of projects for Marland Special School, plus schools in Chulmleigh, Ilfracombe and Tiverton.
In Plymouth's unitary area, it affects Lipson Community College, Stoke Damerel Community College and planned IT work for Sir John Hunt Community College.
The future of some city projects are is still to be discussed, including All Saint's Church of England Academy and the planned Tamarside Academy.
Elsewhere in the city, work on the city's Estover Community College is unaffected.
In Devon, plans for Bideford College are unaffected. Proposals for Dartmouth Community College Academy are still up for discussion.
The only school involved in the Torbay Council unitary authority area was Torquay Community College. It opened in January.
Chulmleigh Community College, which holds about 70% of its classes for its 570 students in temporary buildings, was promised £11m last year.
The news that it was not to receive the money was criticised by head teacher Michael Johnson, who said that the school was "desperate".
He said: "The situation is one where essentially the school needs the investment to continue and make the progress that is has been making for the past four years."
Some 715 schools have seen their re-building projects cancelled as a result of the decision.
The £55bn government scheme was to rebuild and refurbish every secondary school in England
Mr Gove said the programme had been beset by "massive overspends, tragic delays, botched construction projects and needless bureaucracy".
Complete list of schools affected
[212KB]