Witness exits GMC case against cardiologist Motwani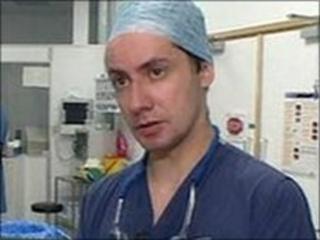 The case against a Devon-based heart specialist facing allegations of misconduct has been halted after an expert witness pulled out.
After 90 minutes of cross examination at the General Medical Council (GMC) hearing in London, Dr John Swan left the hearing room.
He left a note claiming his opinions were "questionable".
Dr Joe Motwani denies 30 allegations relating to the treatment of 24 patients between 2003 and 2007.
The allegations include acting in a manner "not clinically appropriate" for some patients, and, in some cases, acting in an unethical way, risking their cardiac conditions.
Opinions invalid
But Dr Swan officially rescinded his status as an expert and the GMC ruled his evidence as "inadmissible".
He had been on the stand for five days and produced reports into as many as 18 patients in the case before he walked out.
He originally claimed Dr Motwani's use of experimental surgery was inappropriate.
Dr Motwani, who has worked at Derriford Hospital in Plymouth since 1999, became well known as a pioneer of surgery to clear blocked coronary arteries by inserting a wire in a patient's wrist.
Dr Swan had criticised Dr Motwani's "poor judgement" in performing the procedures and alleged the doctor was "working outside the guidelines".
But Andrew Hurst, for the GMC, said Dr Swan's opinions were now invalid.
The hearing will continue with the remaining evidence on Wednesday.