Trust apologises over handling of wife's care concerns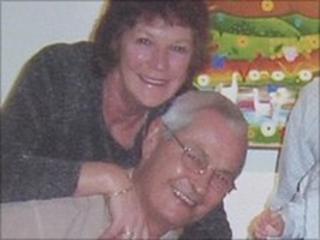 An NHS trust has apologised to a widow over the way it dealt with her concerns about the care her husband received.
Eddy Gilbert, 68, of Peacehaven, East Sussex, died in 2007 following a long battle with stomach cancer.
He spent the previous eight years in and out of Brighton's Sussex County Hospital but the full extent of his illness was not picked up.
Valerie Gilbert had pleaded for more treatment. The trust has now apologised over the way her concerns were handled.
The Brighton and Sussex University Hospitals Trust admitted losing notes, sending inaccurate letters and failing to answer her questions.
'Shouldn't happen'
Mrs Gilbert said: "It was a constant - phone calls to them, going to the complaints department and not getting anywhere.
"This shouldn't happen to anyone. It just shouldn't happen."
She eventually took her complaints to the Healthcare Commission who said although medical care had been largely reasonable, the way her concerns had been treated might not have been.
Brighton and Sussex University Hospitals said it had done everything it could for Mr Gilbert but admitted it could have dealt with his wife's complaints better.
Chief executive Duncan Selbie said: "This was not negligent care. Following his operation in 2001, Mr Gilbert had another six years of life and clinically we did everything we could to manage his cancer when it returned.
"We also did all we could to help Mrs Gilbert understand what was happening both before and after her husband's death in 2007.
"We have apologised, both in person and writing, to Mrs Gilbert that her complaint took so long to conclude. We could have handled Mrs Gilbert's complaint better but not her husband's care."