Remains of chess champion Bobby Fischer exhumed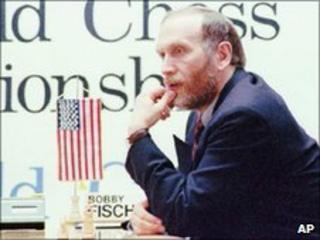 The remains of US-born chess champion Bobby Fischer have been exhumed in Iceland to establish a paternity claim.
Lawyers for nine-year old Jinky Young and her mother, Marilyn, who had a relationship with Fischer, claim she is entitled to Fischer's fortune.
The Supreme Court in Reykjavik ruled last month a tissue sample was needed to prove she was Fischer's daughter.
Fischer, who died in 2008 leaving an estate worth an estimated $2m (£1.4m), took Icelandic citizenship in 2005.
His former wife and other relatives have also pursued inheritance claims.
"The procedure was conducted in a highly professional and dignified manner," Olafur Helgi Kjartansson, the sheriff in the southern Icelandic town of Selfoss, said.