Government honours London Olympic legacy land deal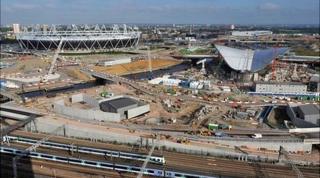 The government has agreed to honour a deal which ensures London Olympic legacy projects can go ahead.
Earlier this week, the Olympic Park Legacy Company (OPLC) said the projects had been put at risk as the coalition government had gone back on a deal to purchase the land in east London.
It said the Treasury had not transferred funds to buy the deeds to the land as promised by Labour.
But Chancellor George Osborne said the deal will now be honoured.
On Monday, Baroness Ford, head of the OPLC, said it could not complete deals for use of the venues after the 2012 Games until they had ownership of the land in Stratford.
'Good value'
She said: "There was a deal done in March of this year which gave the legacy company ownership of the land.
"So we are absolutely at a loss to understand why we are being held up because we do not see the rationale for the Treasury holding back on a deal that was not costing them any money."
But in a letter to London Mayor Boris Johnson on Thursday, Mr Osborne said the deal was "affordable and offers good value for money for taxpayers" and the previous government's deal remains in place.
Following the announcement, Baroness Ford said: "The board of the OPLC is delighted with the announcement by the government regarding the resolution of the land and debt issue.
"This affirms their strong commitment to legacy and allows us to carry on building the momentum we have been driving over the past year."