Attacks on ambulance staff in Scotland increase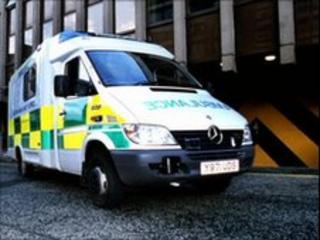 More than a hundred ambulance staff were physically assaulted in Scotland last year, according to new figures.
During 2009, 117 members of staff were attacked, representing a three-year high, the GMB union said.
A GMB spokesman said: "It is as shocking as it is unacceptable.
"Being attacked at work is not an occupational hazard and the only way to confront this issue is with zero tolerance."
Across the UK there were 1,240 assaults on ambulance staff.
A Scottish government spokeswoman said: "Attacks on ambulance workers are completely unacceptable and the 2005 Emergency Workers Acts gives vital additional legal protection to people like ambulance workers who often have to work in difficult or dangerous situations."
"Under the act someone who attacks an emergency worker can face nine months in jail, a £5,000 fine or both.
"This is a clear message that violence against heathcare workers is unacceptable and will not go unpunished."