India strike: Your comments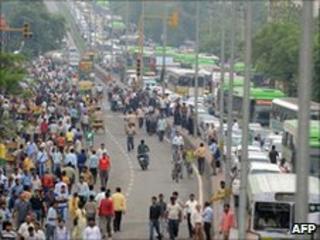 Normal life has ben disrupted in many parts of India because of a strike called by opposition parties against fuel price rises.
The government expects the increase in fuel prices to add nearly 1% to an inflation rate already over 10%.
BBC News website readers in India have been sending their reaction to the fuel price rise and its impact and what the strike can achieve.