BBC daytime programmes come under fire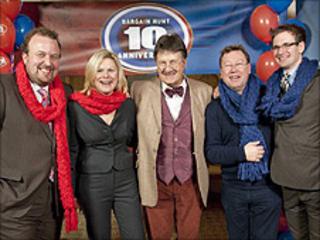 BBC One and Two's daytime programming has been criticised for "lacking quality" and being too similar.
Long-running antiques and property shows make viewing "too formulaic and derivative", audiences have told the BBC Trust.
The BBC's governing body has said it is concerned that the broadcaster's reputation will suffer as a result.
It is supporting moves to invest money in more original drama and consumer affairs programming.
Factual entertainment and the amount of drama acquired from other sources, including from abroad, would decrease as a result.
The Trust is also urging BBC bosses to look at further ways of improving the quality and distinctiveness of the daytime output.
Shows which are under scrutiny include Cash In The Attic, Homes Under The Hammer and Bargain Hunt, which are regularly featured in the weekday daytime schedules.
The Trust, which published its review on BBC One, Two and Four, acknowledged that the programmes are popular, but said viewers had objected to how often they are shown.
It concluded that BBC bosses still faced a "significant challenge" in meeting this objective.