Coalition government to cancel more projects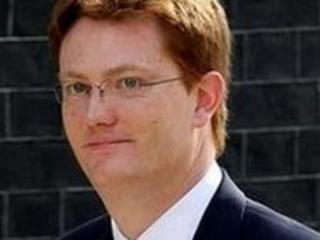 The Treasury has set out plans to cancel more of the previous Labour government's spending commitments.
Chief secretary to the Treasury Danny Alexander announced £1.5bn in "unfunded spending commitments" were being cut.
The departments affected are education, business, communities and the Home Office.
Mr Alexander is targeting commitments that were supposed to be funded by Treasury reserves and projected budget underspends across Whitehall.
However, departments have not underspent by as much as expected, leaving "insufficient contingency", he said.
Mr Alexander told MPs last month that he had inherited a £9bn "black hole" in Labour's 2010/11 spending commitments.
The departments who have agreed to to cut their claims are the Department for Education - by £1bn - the Department for Business, Innovation and Skills by £265m, the Department for Communities and Local Government by £220m and the Home Office by £55m.
Mr Alexander's announcement comes on top of the government's decision last month to cut £2bn - and suspend £8.5bn - of spending committed by Labour after 1 January.
The latest cuts are in addition to that and are also separate from the comprehensive spending review this October, which relates to spending from April 2011.
Mr Alexander said: "The previous government committed to spending money it simply did not have, but this coalition government has taken action to address this serious situation.
"The reality is that these unfunded spending promises should never have been made, because the money was never there to pay for them. We did not make this mess, but we are cleaning it up."