Sussex double deaths father pays tribute to 'princess'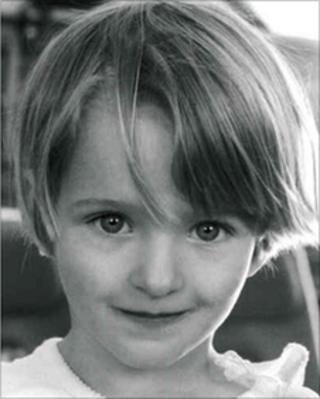 The father of a four-year-old girl whose body was found at the same time her mother threw herself off a cliff has described her as his "princess".
Chaplains tried to coax Cathy Madden, 40, away from Seven Sisters Cliff at Birling Gap, East Sussex, on Saturday afternoon but she fell to her death.
Meanwhile, police traced her abandoned car to her home in Bognor Regis, where they found the body of daughter Keira.
Steve Madden paid tribute to the child he said was his "cheeky monkey".
He said she was "loved and loving, adored and adoring, happy and the bringer of happiness".
"Friendly and full of friendship, laughing and the spreader of laughter, smiling and the giver of smiles."
He ended the tribute with: "I'll see you again someday... Daddy."
Access visits
Police said Mrs Madden had been going through a divorce from the child's father, a self-employed computer expert who lives and works in Germany.
He would come back to the UK every three weeks for access visits with Keira.
Only the mother and the daughter lived at the West Sussex house in Roundle Avenue, Felpham. No-one else is being sought in connection with the deaths.
Det Chief Insp Nick Sloan said on Sunday the family was going through a very difficult time.
"The father is devastated by what has happened. This appears to be a tragic series of events."
Police are conducting house-to-house inquiries to establish the circumstances leading up to Keira's death.
A post-mortem examination on the body of Keira was inconclusive and police are awaiting the results of toxicology tests to establish a cause of death.
Keira's godparents, Sarah and Ewan, left a sunflower toy outside the house with a note speaking of their loss.
"A little sweetie who will always be remembered," they said.
Another message attached to a bunch of flowers said: "Keira, gone too soon.
"Rest in peace little angel."