East Sussex to make £8.35m cuts to services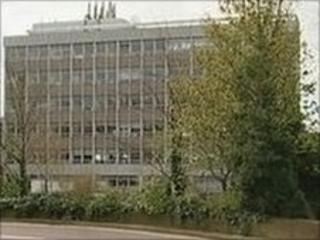 People in East Sussex are being told that cuts to front line services are unavoidable as the county council plans to save more than £8m this year.
The £8.35m cuts are the council's share of the £1.1bn reduction across England announced by the government.
Children's services and transport and the environment will bear the brunt, with total cuts of £4.71m.
"We have got to live within the resources we have been given," said council leader Peter Jones.
The council cabinet discussed the proposed cuts at a special meeting on Monday afternoon.
Children's services affected are free school transport, projects for young people Not in Employment, Education or Training (Neets) and subsidies for after school activities.
There will be cuts in support for under-achieving children in Hastings and to the Connexions advice service for young people.
Grants for drug intervention, adult learning and skills and Gypsy and traveller sites will also be cut.
Upgrading of speed cameras, traffic calming schemes, cycle routes and pedestrian crossings or maintenance will all be affected by reductions in the transport and environment budget.
The council has pledged to protect vulnerable older people and children and road maintenance.
Conservative Mr Jones admitted front-line services would be affected.
"People had better get used to it, because there is going to be a lot more over the next few years," he said.
"We have been preparing for this for 18 months because we knew whoever won the general election they were going to cut our grant substantially.
"The world has changed. If you don't have the money, you can't do some of the things you have been doing in the past."
Starting next year, the council has set a target of saving an extra £60m over three years.
Opposition leader, Lib Dem David Tutt, said he was particularly concerned about cuts to speed management.
"The county council has been criticised because the numbers of deaths on East Sussex roads is way above the average," he said.
He said he was also against the cuts in Neets services.
"To cut money there seems to be contrary to what the government is seeking to do, which is to set up new apprenticeship schemes," he said.
"This is the result of the last government running up a colossal debt on behalf of the UK and we recognise that we have got to make £8.5m of cuts in East Sussex.
"What I regret is that the way it is being presented to county council doesn't provide any options.
"It is a shopping list of where they feel the cuts should fall."