Glasgow primary school assistant jailed over child porn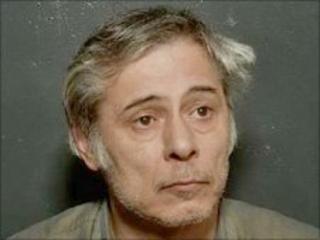 A primary school assistant who was caught with more than 21,000 indecent images of children has been jailed for seven years and 10 months.
Syd Beg admitted downloading the images at his home in Glasgow's Maryhill area between January 2000 and January 2010.
The 54-year-old was also caught with a further 35,000 pictures of children from the school where he worked.
At the High Court in Edinburgh, Beg was also ordered to be supervised for five years following his release.
The court heard how Beg photographed a four-year-old girl, who has a learning disability, in the back of a taxi as he escorted her to a pre-school assessment centre.
He also took a video of himself standing naked next to a photo of one of his pupils.
Beg's flat was raided in January this year after police received information that he was sharing and downloading indecent images of children.
Officers discovered the images on his computer and a number of discs.
They also found the images and short video clips of the four-year-old girl, which Beg had taken on his mobile phone.
Operation Alba
Speaking after the sentencing, Lesley Thomson, area procurator fiscal for Glasgow, said: "As a classroom assistant, Syd Beg held a position of great trust - a trust that he completely failed to keep.
"Today he has been held to account for his crimes and no longer poses any threat to young people.
"Although today's verdict cannot undo the suffering that Syd Beg has caused I do hope that all those affected take some comfort from the fact that he has been brought to justice."
Beg was apprehended as part of Operation Alba, a Scotland-wide operation involving prosecutors, the Association of Chief Police Officers, the eight Scottish police forces, the Scottish Crime and Drug Enforcement Agency and the Child Exploitation and Online Protection Centre.
The aim of Operation Alba is to ensure those involved in online child abuse are identified, prosecuted and children at risk are rescued from harm.