Recognition for fire rescue hero in Blackpool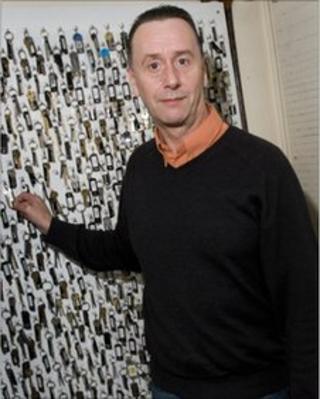 A Blackpool council worker who saved a 91-year-old woman from her burning home has been short-listed for a national award.
David Weston battled thick smoke to carry the pensioner out of her home in August last year - then went straight back to work to finish his shift.
He is now in the running for the Council Worker of the Year Awards 2010 to honour his bravery.
"I merely acted on gut instinct," he said.
His manager Margaret Seddon, who nominated him, said: "I have no doubt that without his intervention the outcome for this lady could have been very different.
"His actions were selfless, brave, above and beyond the call of duty and showed a level of commitment that makes me immensely proud to be his manager."
For more than 19 years David has helped look after vulnerable residents, supporting thousands of elderly and disabled people.
'Very honoured'
As a night supervisor for Vitaline, a 24-hour on call service for the council, he helps monitor and respond to a number of emergency calls from vulnerable residents.
The elderly woman had not realised her house was on fire, and being hard of hearing she had not heard the smoke alarm.
When the fire short-circuited the electricity, it immediately tripped the phone connection, alerting the Vitaline monitoring team that something was wrong.
Mr Weston then went to the property to find a severe fire with thick, acrid smoke filling the house.
After calling the emergency services he rushed into her home and rescued the woman who afterwards spent a night in hospital.
He refused medical treatment and returned to the office to continue working and complete his shift.
"I am very honoured to have been nominated let alone short-listed for these national awards.
"Fortunately, we don't come across these situations everyday, but I didn't think twice about entering the property to help the resident. I merely acted on gut instinct."
Lancashire's chief fire officer, Peter Holland, said: "Although I would not recommend that anyone other than a firefighter should attempt a rescue from a building on fire, I congratulate Mr Weston for his bravery and selflessness in saving this lady's life."
Residents are being asked to vote for him before the deadline on 8 July.