Cheryl Cole cancels work commitments on doctors' orders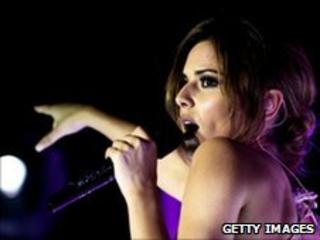 Cheryl Cole has cancelled all work commitments this week on the advice of doctors, it has been confirmed.
The X Factor star is currently judging auditions for the ITV1 show, and toured with the Black Eyed Peas recently.
Her busy schedule is thought to have left her worn out, but her spokesman would not comment on newspaper reports she had fainted during a photoshoot.
"Following doctors' advice Cheryl Cole will be cancelling all work commitments for the next week," he said.
Marriage split
The Sun reported that the 27-year collapsed at a photoshoot for her second solo album on Saturday and was diagnosed with exhaustion and gastroenteritis.
But her spokesman said he had "nothing further to say" when asked about the claims.
Cole split from her husband, England footballer Ashley Cole, in February and filed for divorce three months later.
Since then has been busy touring as a solo act for the first time, supporting Black Eyed Peas, in recent months, and recording her second album.
The Girls Aloud star is also scheduled to play high-profile shows at the V Festival in August.