Probe ordered into Whitsand Bay silt dumping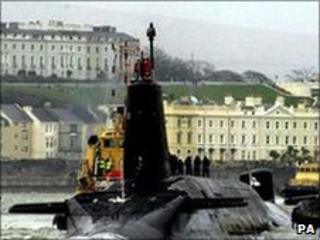 An independent investigation has been ordered by the government into the dumping of dredged waste at Whitsand Bay in Cornwall.
Millions of tonnes of silt from the nearby River Tamar have been dumped in Whitsand Bay over the years.
Local environmentalists are concerned about the damage it is causing.
The Marine Management Organisation (MMO) is leading the investigation "in order to address local concerns about the disposal of dredged material".
Divers 'disorientated'
The MMO said someone should be appointed to lead the review "very soon".
Much of the silt comes from dredging channels in the River Tamar for warships coming in and out of Devonport docks.
Whitsand Bay, which is also used as a silt dumping ground by the Ministry of Defence, is about 1,000m from the Scylla wreck which is a popular diving spot.
The frigate was scuttled in Whitsand Bay in 2004 to create an artificial reef for divers and sea life.
Two divers were said to have died after becoming disorientated by silt on the Scylla, an inquest in 2009 was told.
About 49,000 tonnes of waste dredged from Millbay Dock in Plymouth is also to be dumped at Whitsand Bay.
Lead developer English Cities Fund (ECf) has a licence to dredge and dispose of marine sediment from Millbay until 16 August.