Twilight sequel Eclipse shines at US box office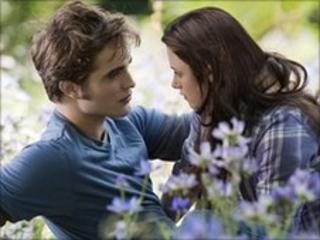 The latest Twilight sequel Eclipse was the top film at the North American box office this weekend, but fell short of predictions made by its distributor.
The third instalment in the vampire romance series has made about $162m (£106.8m) in the US and Canada since opening last Wednesday.
Yet Summit Entertainment had forecast five-day takings of $173m (£114m).
Last November, its predecessor New Moon earned about $165m (£108m) in its first five days in North American cinemas.
But Summit said the original forecast was simply a rough estimate, and it was not too concerned about Eclipse getting off to a slower start than New Moon.
Romance novels
Richie Fay, Summit's president of domestic theatrical distribution, said takings had been affected by the US Independence Day weekend celebrations and predicted stronger midweek sales.
"I think it has a ways to go before we can say it's falling short," he said.
Robert Pattinson and Kristen Stewart star in Eclipse, the third instalment in the vampire romance series based on the books by Stephanie Meyer.
The film has its UK premiere last week, ahead of its official UK release on 9 July.
Opening at number two was the family film The Last Airbender, which exceeded expectations despite poor reviews.
Director M. Night Shyamalan's adaptation of a Nickelodeon cartoon series earned $40.65m (£26.8m) for the weekend period.
And after two weeks in the top spot, Pixar cartoon Toy Story 3 - one of the best-reviewed movies of the year - slipped to number three with $30.2m (£19.9m).
Its total stands at $289m (£190.8m), making it the 10th biggest title in Disney history, the company said.