Lloyds sells private equity investments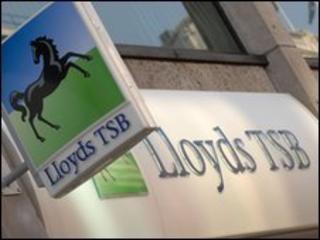 Lloyds Banking Group has agreed to sell a portfolio of investments to buyout firm Coller Capital for £332m.
The deal will see 40 private equity investments transferred to a newly-created joint venture, 70%-owned by Coller and 30%-owned by Lloyds.
The investments include stakes in Vue Cinemas and shirtmaker TM Lewin.
Lloyds was ordered by the European Commission last year to sell off assets to safeguard competition concerns after being bailed out by the UK government.
Royal Bank of Scotland was also told to sell assets.
"This transaction is in line with the group's strategy of divesting assets which are not core to its strategy and over the last 12 months the group has now sold six businesses, raising over £750m," Lloyds said in a statement.
The private equity investments, in its Bank of Scotland Integrated Finance business, were bought by HBOS before the lender was taken over by Lloyds in 2008.
Lloyds was subsequently bailed out by the government during the credit crunch and is still 41%-owned by the taxpayer.