Deal to privatise civilian jobs at Cleveland police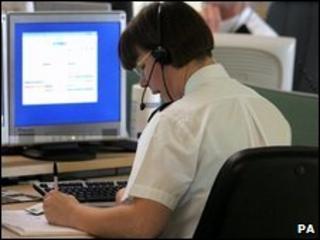 A deal is being signed later which will see hundreds of civilian jobs at Cleveland Police privatised.
About 470 support workers, including control centre staff, are being out-sourced to private firm Steria.
The force claims the move will result in savings of £50m during the 10-year deal.
Union officials say the decision is "disappointing" and claim standards will be undermined and staff morale damaged.
Savings made
The union Unison campaigned against the plans last year and has not ruled out industrial action.
Cleveland Police Authority said the deal would guarantee existing pay and conditions as well as pension rights.
An authority spokesman said: "All 999 calls will continue to be handled from the force control room, which will remain at force headquarters with responses to calls remaining under the control of officers.
"Steria will also set up a shared service centre in the area with the prospect of further job creation."
A union spokeswoman said: "We are very disappointed. We will speak to our members and get their views on what they want us to do next. If they want us to take this further then we will."
The police authority said the savings made as a result of the £175m contract, will go towards maintaining and improving front-line services.